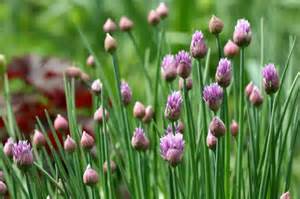 The growing season in the Berkshires is at least two weeks behind this year. It wasn't until late April that I finally glimpsed one of the first signs of spring in our fenced-in vegetable garden: chive shoots — fine as cat whiskers — poking up through the snow-flattened mound of last year's patch. This week I noticed that the chives had started to thicken, lengthen, and spread. Like telemarketers, chives are invasive and indefatigable. They jump across the raised beds to wriggle in among the newly planted peas or slide under the bricks in the narrow garden pathways.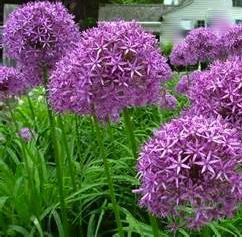 By June this smallest member of the onion family will be in flower — just as their grown-up relations, the ornamental Globemaster Alliums, will be nodding their three-inch purple scepters above the bearded irises and hosta in the border garden. Chives are not only decorative — with tightly packed lavender flower-heads about the size of jaw-breakers — but their smell also helps ward off pests and insects in the garden.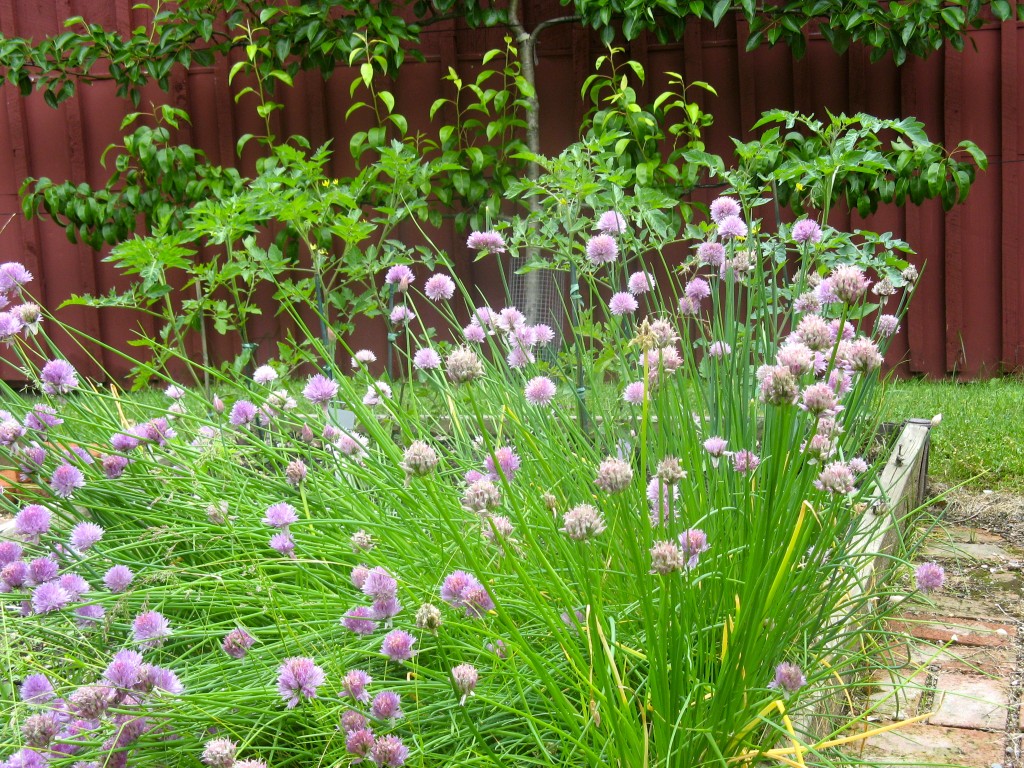 Chives reek of new life. Less tends to be more with them, but a chiffonade of these freshly cut herbs adds a burst of energy and flavor to any sort of salad. Last night, I snipped a handful of them to use in the fast and easy recipe below from Food & Wine.  I think you'll be pleasantly surprised by this subtle combination of tastes and textures. Or try one of these other delicious chive dishes from my (slowly growing) recipe section: http://www.lizagyllenhaal.com/chive-talk/
Roast Salmon with Whole Grain Mustard and Chive Crust
1/4 cup whole grain mustard
1 tablespoon extra virgin olive oil
1 1/2 tablespoons minced chives
2 8-ounce skin-on wild salmon fillets
Salt and freshly ground pepper
Preheat oven to 400 degrees and line a rimmed baking sheet with aluminum foil. In a small bowl, mix together the mustard, olive oil, and chives.
Season the salmon fillets with salt and pepper and place them skin side down on the prepared baking sheet. Spread the mustard mixture over the tops of the fillets. Roast the fish for 6 minutes.
Preheat the broiler. Broil the salmon 6 inches from the heat for about 4 minutes, until the mustard crust is browned and the salmon is almost cooked through. Using a spatula, carefully slide the salmon fillets off their skins and transfer to plates.