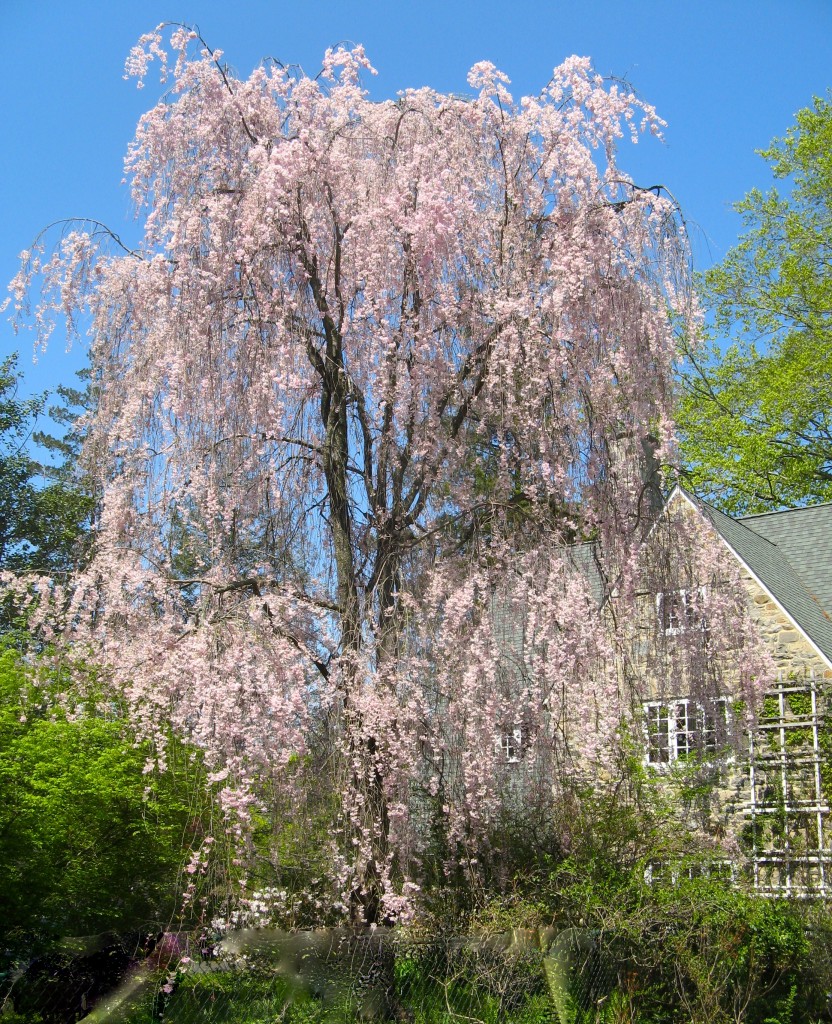 I think we all probably associate certain plants with particular events and people in our lives. The smell of pear blossoms or pine bows, hyacinths or lilacs, can sweep me into the past as magically as a madeleine once transported Proust. I was struck by this recently when I went back to my home town in Pennsylvania for the funeral service of a beloved aunt. She'd been brought up, along with my father and five other siblings, in the beautiful stone Arts & Crafts house pictured here. Her mother, my grandmother, had been a passionate gardener and some of my earliest memories are of running through the magnificent rose garden she nurtured for decades in the backyard.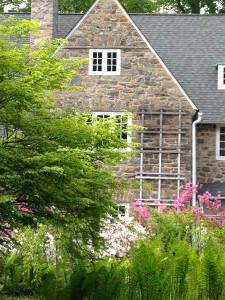 A weeping cherry stood sentry in the middle of that garden, it's wands lengthening as the tree rose higher and higher over the years. It seemed as tough, indomitable, and yet as innately graceful as both my grandmother and aunt had been. "She was a lady," one of her many grandchildren said of my aunt at the funeral. She was also a gardener (the first I knew to embrace organics) who raised her five children with the same steadfast optimism and good humor she brought to working her six acres of recalcitrant Pennsylvania hillside.
The weeping cherry's gone now, victim of the violent weather that has felled so many beautiful old trees along the east coast. It seems impossible that it's no longer there, especially in springtime when it had always been in its glory. As it seems impossible, too, that my aunt is gone just as the world — and her garden in particular — is bursting into flower. I'm not sure she got to see the new weeping cherry that was planted in place of the old one. It's not much taller than a teenager at this point, with  gangly wands. It's probably just about the height the old one was when my aunt was a young girl, running through the garden.
Here's a poem by the award-winning American poet Linda Pastan. For more poems by and information about her, please visit: http://www.poets.org/poetsorg/poet/linda-pastan
Weeping Cherry   Our cherry with its tortured limbs, its writhing poses— like some Dada sculpture as it practices its beautiful contortions all winter long—   is tricked out for April in pastel blossoms, like an old woman pretending to be young in a new and much too pink spring hat. So when a wind comes up   and scatters all that color, I am almost relieved as I stare from the window at the fallen blossoms. Though spring intoxicates with its tide of green, its flowers, winter has stricter compensations.