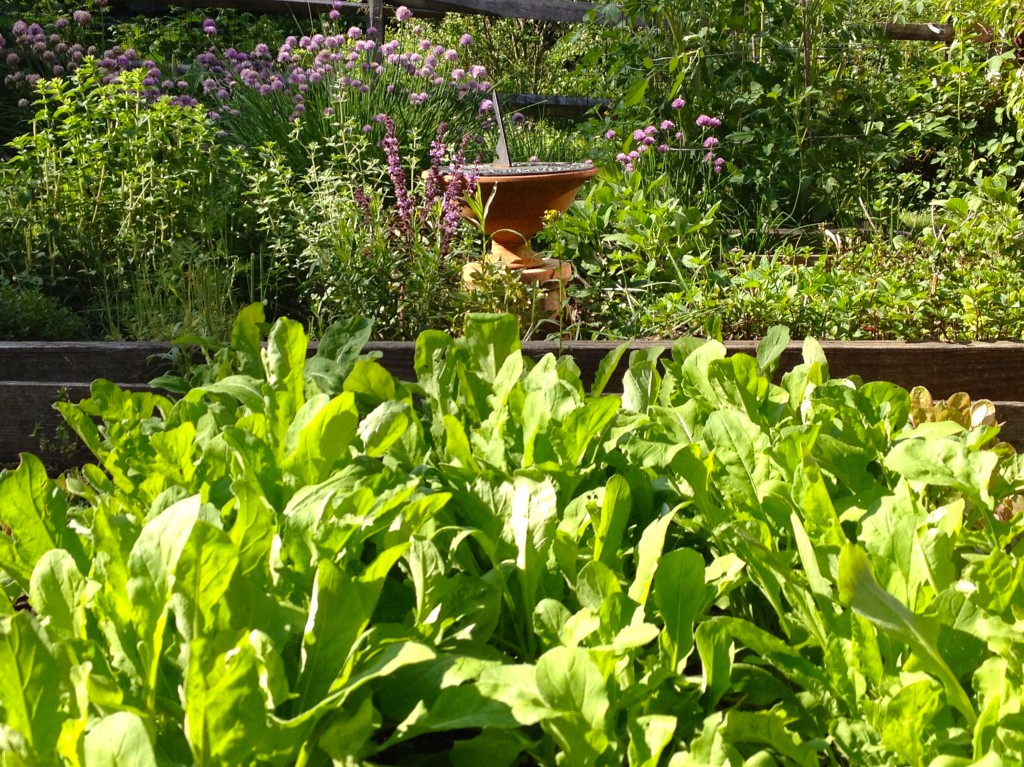 I was raised in the unenlightened days when lettuce came in one variety: iceberg (and this was well before its recent haute cuisine revival). So my first taste of arugula was something of a culinary awakening. It was the summer of 1980, and my future husband and I had been invited to lunch at the home of friends of his in the Berkshires. I have no memory of what else was served, but between the main course and dessert, a plate of bright, leafy greens, dressed in a lemon and olive oil vinaigrette, was placed in front of me. With the first crunchy, peppery bite I was forced to ask myself, as Gershwin so memorably put it: "How Long Has This Been Going On?"
Cultivated as an edible herb since Roman times, arugula (eruca sativa, and also known as rocket, roquette, rucola, and rugula) has long been considered an aphrodisiac. In Virgil's poem Moretum, which probably translates "salad," he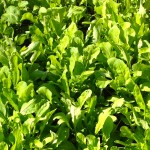 writes: "the rocket excites the sexual desire of drowsy people." Perhaps for this reason it was not allowed to be grown in monasteries during the Middle Ages.
According to the Oxford English Dictionary, the word "arugula" was first introduced into the American canon by Craig Claiborne in a 1960 column for the New York Times. Though it took the rest of the country a couple of decades to embrace yet another of that astute food writer's culinary discoveries, once arugula entered the mainstream it became so popular that one is tempted to believe in its rumored aphrodisiacal powers. Now, of course, pre-washed bags of the stuff are available in every grocery store across America.
Nothing is tastier, however, than arugula picked fresh from the garden. My first crop of the season is already starting to bolt, sending up shoots studded with white star-like flowers which are edible and festive when sprinkled on top of a salad. Arugula is also great tossed in pasta, turned into a pesto, layered on home-made pizza, and folded into a frittata. But my all-time favorite summer arugula recipe is the one below from the wonderful Union Square Café Cookbook. I use the less fatty and expensive New York Strip instead of the Rib Eye. For a quintessential mid-summer meal, serve the dish with fresh corn on the cob.
Seared Rib Steak with Rosemary and Arugula
1/2 cup plus 1 tablespoon extra-virgin olive oil
1/4 cup chopped rosemary
3 tablespoons balsamic vinegar
Salt and freshly ground pepper
One 1-pound prime rib-eye (or strip) steak, about 1 1/4 inches thick, fat trimmed
6 ounces arugula, large stems discarded
Lemon wedges, for serving
Preheat the oven to 400°. In a small saucepan, combine 1/2 cup of the olive oil with the chopped rosemary and bring to a simmer over moderate heat. Remove from the heat and let stand for 10 minutes. Strain the oil through a fine sieve and let cool completely; reserve 1/2 teaspoon of the rosemary. Whisk the balsamic vinegar into the oil and season with salt and pepper.
In a medium ovenproof skillet, heat the remaining 1 tablespoon of olive oil until shimmering. Season the steak with salt and pepper and cook over high heat until well browned on the bottom, about 3 minutes. Turn the steak, transfer the skillet to the oven, and roast for about 8 minutes for medium-rare meat. Transfer the steak to a carving board and let it rest for 5 minutes.
Toss the arugula with 1 tablespoon of the rosemary vinaigrette and mound the salad on two dinner plates. Thinly slice the steak crosswise and arrange it over the arugula. Sprinkle each serving with 1/4 teaspoon of rosemary and then drizzle with 1 teaspoon of the rosemary vinaigrette. Refrigerate the remaining vinaigrette for another use. Serve with lemon wedges.
MAKE AHEAD: 
The vinaigrette can be refrigerated overnight. Bring to room temperature before using.