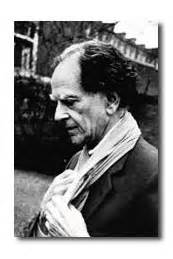 I had the good fortune of getting to know Daniel Hoffman in the final years of his life. I was invited to join a group he had organized that got together for dinner periodically to read poems aloud. He was in his late eighties then — and still writing. He would bring new poems, as well as old ones, to our dinners and read them in an off-hand, conversational tone that belied the hidden complexities of much of his work.
As well as being the nation's Poet Laureate in the mid-1970s, Hoffman wrote numerous books of award-winning poetry and criticism. In describing Hoffman's work, the poet Stephen Dunn said: "In them is a lifetime of careful observance, the voice rarely raised yet passionate in its precisions, the man behind it enough a lover of life to have been properly critical of the way we've lived it."
Hoffman's wife, Elizabeth McFarland, a poet and editor, died eight years before her husband. I rarely spoke to him when he did not bring up her name, and he talked about her as though she was in the next room. I believe he wrote some of his finest poems about — and to — her, including this one:
Yours
Daniel Hoffman, 1923 – 2013   I am yours as the summer air at evening is Possessed by the scent of linden blossoms,   As the snowcap gleams with light Lent it by the brimming moon.   Without you I'd be an unleafed tree Blasted in a bleakness with no Spring.   Your love is the weather of my being. What is an island without the sea?