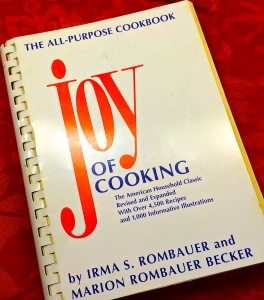 When I left home after college, my mother gave me two books which I think she believed would fully equip me for life on my own: The Holy Bible and Irma Rombauer's original edition of The Joy of Cooking. In those days I wasn't much of a cook — and even less of a baker. So I was lucky to stumble upon a particular recipe at the very start of my baking career. It was in The Joy of Cooking for a bar cookie called Angel Slices.
Cooking has its instances of alchemy, I believe, when certain ingredients, combined or cooked together in a particular way, result in something close to magic. To my mind, Angel Slices fall into that category. Rich, crunchy, sweet, and tangy — the whole is more than the sum of its parts. The cookie is simple enough to make, though it takes a little time and patience. It's composed of a base of sweet pastry, which is baked on its own for 15 minutes, then slathered with a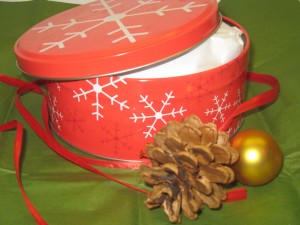 thick, gooey concoction of chopped pecans, coconuts, and brown sugar and put back in the oven for another 25 minutes. Once cooled, the two layers are iced with a third: confectioners sugar thinned to spreading consistency with lemon juice. Stacked between waxed paper in a tin, they could last for weeks. But they never do.
ANGEL SLICES
Makes about 12 bars
Preheat the oven to 350°F. Grease a 9 × 9-inch baking pan lined with parchment or foil. Beat in a medium bowl until well blended:
1/2 stick unsalted butter, softened
2 tablespoons sugar
1 large egg yolk
1/4 teaspoon vanilla
Stir in until well blended and smooth:
3/4 cup all-purpose flour
Press the dough evenly into the baking pan. Bake for 10 minutes. Meanwhile, beat in a medium bowl until well combined:
2 large eggs
1 cup packed light brown sugar
1 1/2 tablespoons all-purpose flour
1/4 teaspoon baking powder
Pinch salt
1 1/2 teaspoons vanilla
Stir in:
1 1/2 cups chopped toasted pecans or walnuts
1 cup flaked or shredded sweetened coconut, lightly toasted
Spread the mixture evenly over the hot baked crust. Bake until the top is firm and golden brown and a toothpick inserted in the center comes out slightly wet, 20 to 25 minutes. Set the pan on a rack. While the bars are still warm, spread evenly with a glaze made of:
1 1/4 cups confectioner's sugar, sifted
1/4 cup fresh lemon juice
1 teaspoon vanilla
Let stand until the bars are cool and the glaze is set.
Happy baking — and happy holidays!