There's nothing quite as welcome in the middle of winter as the sight of blooming paper whites or hyacinths on a sunny windowsill. These bulbs, along with daffodils, tulips, narcissus, and others are easy to force into flower — though what you're actually doing is tricking them into thinking that winter's over. And who doesn't wish for that about now? Watching sprouts push out of the homely little bulbs, shoot up, and explode in a fireworks of musk and perfectly formed flower heads — is to have a front row seat for one of nature's most accomplished magic acts.
I purchased paper whites in bulk from my favorite on-line nursery (https://www.longfield-gardens.com which also has an excellent newsletter) and gave them away over the holidays with simple instructions: settle them in a tray or bowl filled with pebbles or dirt, give them some sun and water — and then practice patience, as they take several weeks to flower.
Hyacinths can be grown directly in water by using a forcing vase (shown below), kept in a cool dark place for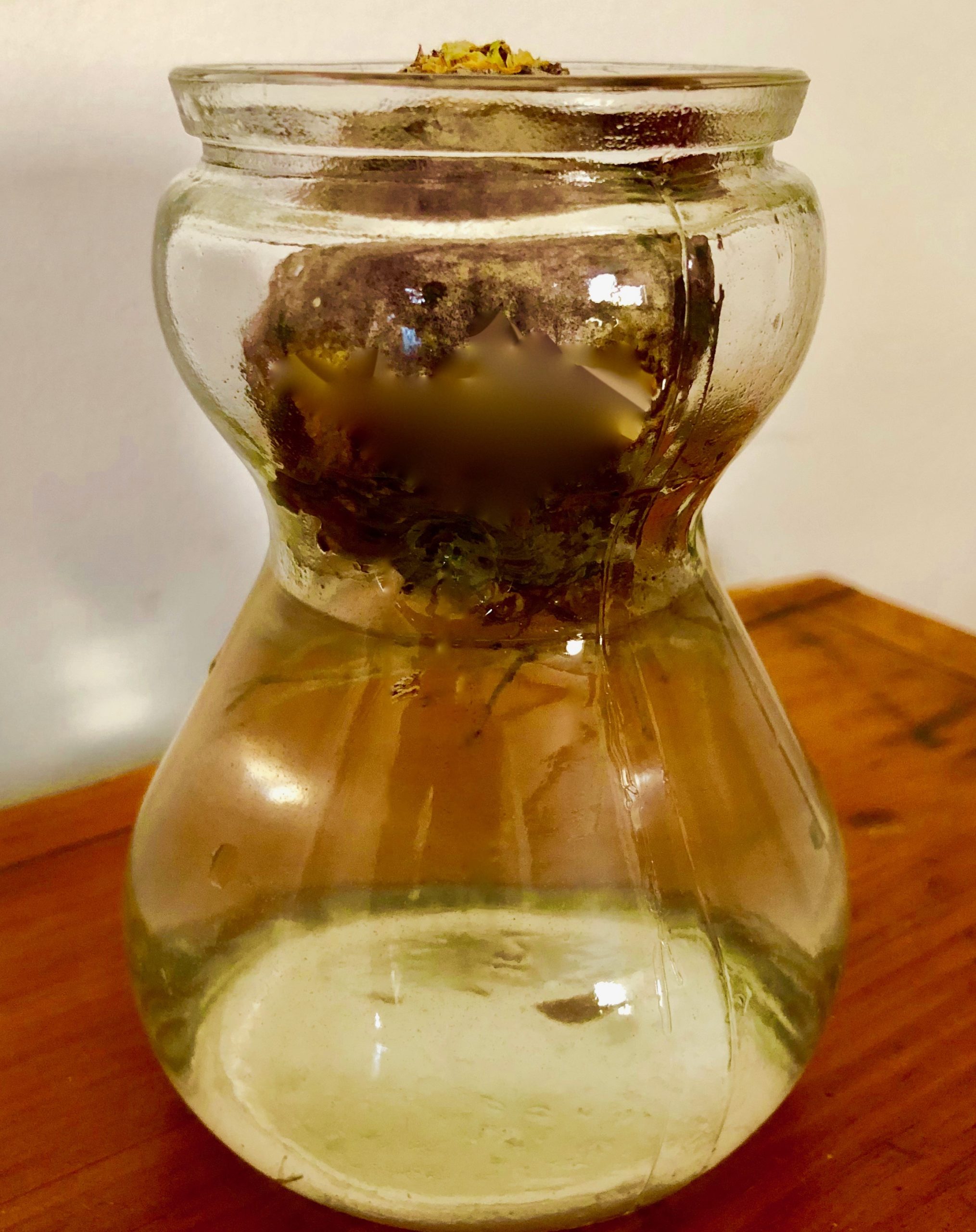 a couple of months, then moved to a sunny spot when the bud is about three inches high.  Once the blooms have died back, you can store the bulbs and plant them outside in the fall — though they can't be forced again.
Here's Dylan Thomas' s famous poem on the subject — sort of.  It's also about life and death, youth and longing.  But mostly, as with so many of Dylan's poems, it's about taking joy in the intoxicating beauty of the English language.
The force that through the green fuse drives the flower
Dylan Thomas
The force that through the green fuse drives the flower
Drives my green age; that blasts the roots of trees
Is my destroyer.
And I am dumb to tell the crooked rose
My youth is bent by the same wintry fever.
The force that drives the water through the rocks
Drives my red blood; that dries the mouthing streams
Turns mine to wax.
And I am dumb to mouth unto my veins
How at the mountain spring the same mouth sucks.
The hand that whirls the water in the pool
Stirs the quicksand; that ropes the blowing wind
Hauls my shroud sail.
And I am dumb to tell the hanging man
How of my clay is made the hangman's lime.
The lips of time leech to the fountain head;
Love drips and gathers, but the fallen blood
Shall calm her sores.
And I am dumb to tell a weather's wind
How time has ticked a heaven round the stars.
And I am dumb to tell the lover's tomb
How at my sheet goes the same crooked worm.