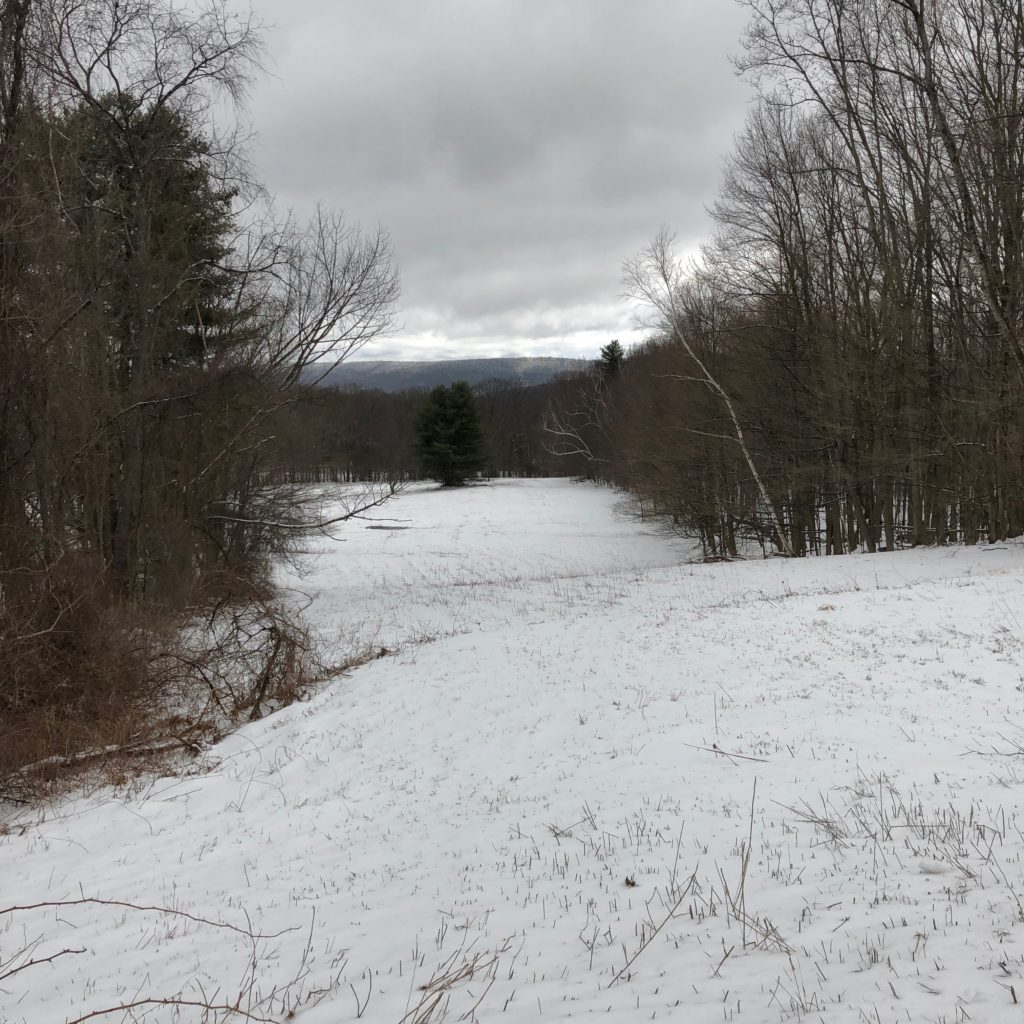 It snowed in the Berkshires yesterday. Thick lazy flakes drifted down through the late afternoon sky— too wet to stick. We went to bed with the ground outside the color of old shoe leather and woke to a blanket of white. A thin blanket, though, one riddled with the stubble of last season's garden and pierced by the first green shoots of spring.  Still, it felt like a respite of some kind — like manna, the bread of heaven that supposedly fed the Israelites as they wandered in the wilderness for 40 years.
Poetry is such a sustenance, too.  Here are two wonderful poems that touch on this unseasonal moment.  This section of T. S. Eliot's 'Little Gidding' starts the fourth and final sequence to his magnum opus, the 'Four Quartets'.  William Matthews's poem, though more modest and personal in scope, seems to me to address the same unanswerable questions of life and death, time and memory.
Little Gidding
T. S. Eliot
Midwinter spring is its own season
Sempiternal though sodden towards sundown,
Suspended in time, between pole and tropic.
When the short day is brightest, with frost and fire,
The brief sun flames the ice, on pond and ditches,
In windless cold that is the heart's heat,
Reflecting in a watery mirror
A glare that is blindness in the early afternoon.
And glow more intense than blaze of branch, or brazier,
Stirs the dumb spirit: no wind, but pentecostal fire
In the dark time of the year. Between melting and freezing
The soul's sap quivers. There is no earth smell
Or smell of living thing. This is the spring time
But not in time's covenant. Now the hedgerow
Is blanched for an hour with transitory blossom
Of snow, a bloom more sudden
Than that of summer, neither budding nor fading,
Not in the scheme of generation.
Where is the summer, the unimaginable Zero summer?
Spring Snow
William Matthews
Here comes the powdered milk I drank
as a child, and the money it saved.
Here come the papers I delivered,
the spotted dog in heat that followed me home
and the dogs that followed her.
Here comes a load of white laundry
from basketball practice, and sheets
with their watermarks of semen.
And here comes snow, a language
in which no word is ever repeated,
love is impossible, and remorse. . . .
Yet childhood doesn't end,
but accumulates, each memory
knit to the next, and the fields
become one field. If to die is to lose
all detail, then death is not
so distinguished, but a profusion
of detail, a last gossip, character
passed wholly into fate and fate
in flecks, like dust, like flour, like snow.