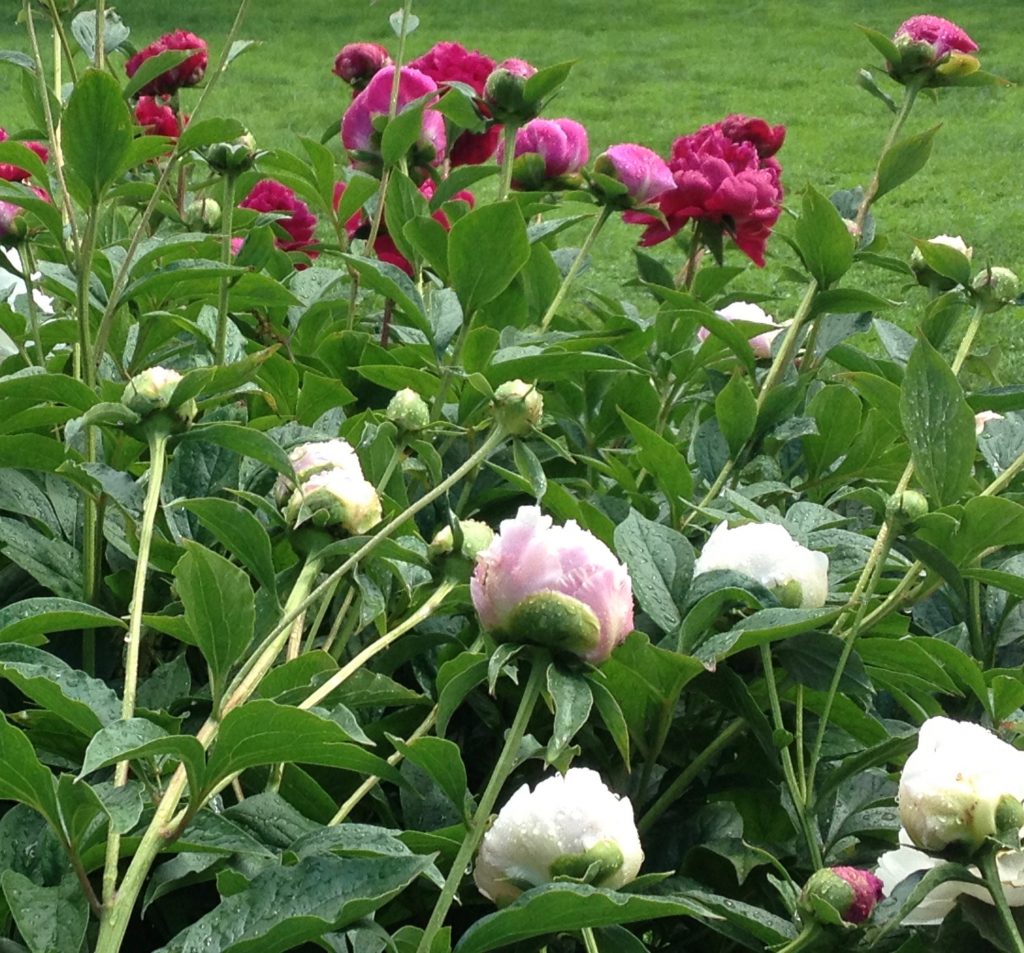 The rain has left a trail of rose and peony petals across the lawn —fresh and fragrant — as though just strewn by a flower girl at a wedding. It's always heartbreaking to see these first fragile blooms of summer scatter to the ground.  We waited so long for their arrival, checking daily through the long, chilly spring for signs of progress. Then one morning we turned from some task to see the row of peony bushes had burst into flower seemingly overnight. The roses, too, had blossomed — a magnificent bounty this year — so full and heavy the branches bowed under their weight.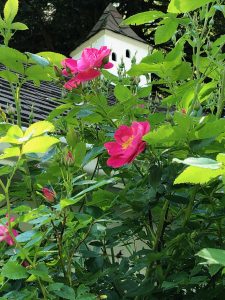 The garden offers so many necessary lessons right now: patience, tolerance, the fact that nature will always remain beyond our control.  But perhaps the most difficult and sad of all the lessons is the truth that nothing lasts.  A host of other perennials are waiting in the wings, of course: the shasta daisies and phlox, echinacea and monarda. Sturdier and more reliable, most will keep their color and shape right through to the fall. Still, it's hard to accept that the peonies and the first flush of roses are gone already, this year of all years, when anxiety fogs the morning air and the ground keeps trembling beneath our feet.
Peonies
by Mary Jo Salter
Heart-transplants my friend handed me:
four of her own peony bushes
in their fall disguise, the arteries
of truncated, dead wood protruding
from clumps of soil fine-veined with worms.
"Better get them in before the frost."
And so I did, forgetting them
until their June explosion when
it seemed at once they'd fallen in love,
had grown two dozen pink hearts each.
Extravagance, exaggeration,
each one a girl on her first date,
excess perfume, her dress too ruffled,
the words he spoke to her too sweet—
but he was young; he meant it all.
And when they could not bear the pretty
weight of so much heart, I snipped
their dew-sopped blooms; stuffed them in vases
in every room like tissue-boxes
already teary with self-pity.