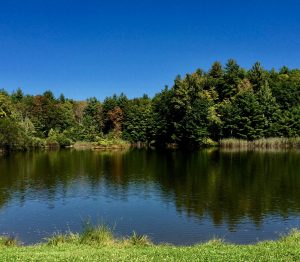 It was such an unusually cool, damp August in the Berkshires, I think most of us gave up on summer before Labor Day. The trees were already starting to turn. It was too chilly to have dinner on the porch. Every once in a while, the furnace would kick in — a familiar yet ominous sound, like a phone call late at night. And then last weekend summer came rushing back, swirling warm breezes, singing through the reopened screen windows: I'm here! I'm home! And we forgave and tried to forget, wanting to believe it was so. I took a long swim at a favorite pond. The water was warm as a bath, the sky mid-summer blue. It was wonderful but also disconcerting. Like the genie's last wish. The third shake of the monkey's paw. Or anything we know in our hearts is just too good to last.
The Heat of Autumn
Jane Hirshfield
The heat of autumn
is different from the heat of summer.
One ripens apples, the other turns them to cider.
One is a dock you walk out on,
the other the spine of a thin swimming horse
and the river each day a full measure colder.
A man with cancer leaves his wife for his lover.
Before he goes she straightens his belts in the closet,
rearranges the socks and sweaters inside the dresser
by color. That's autumn heat:
her hand placing silver buckles with silver,
gold buckles with gold, setting each
on the hook it belongs on in a closet soon to be empty,
and calling it pleasure.